Across The Waves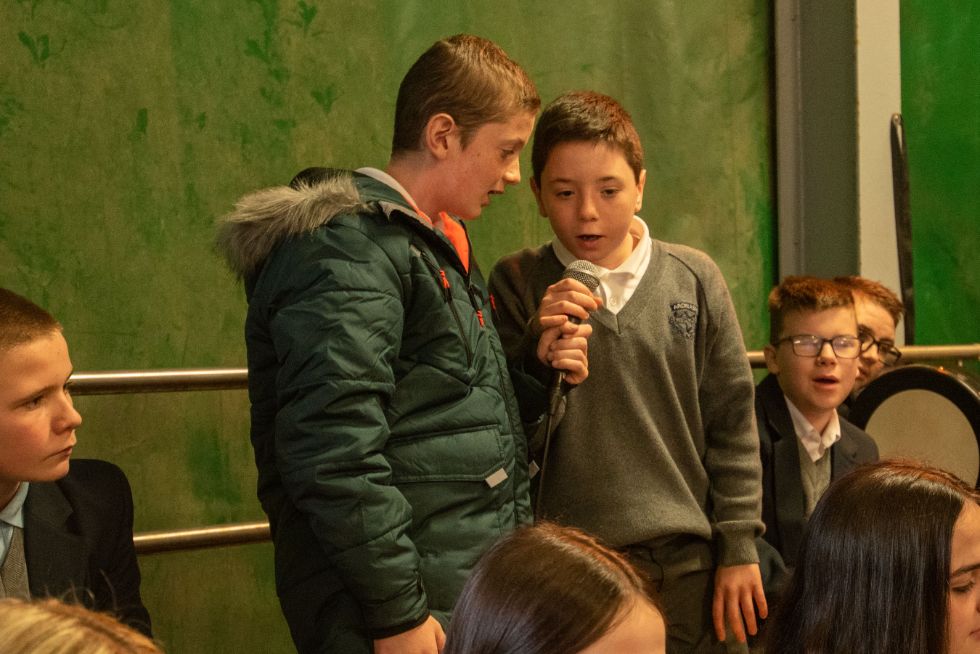 Performers form Ardnashee School and college brought live music, digital drama and dance to celebrate the legacy of Colmcille. 'Across the Waves', written and produced by the schools EA music tutor Paul Cutliffe, told the story of Colmcille' s journey form Derry to Toraigh Island and was filled with lots of local humour and original music. The cast included students from ASC alongside singers and musicians from St. Cecilia's College, St. Patricks and St. Brigid's College, Thornhill College, St. Patricks Primary School. St. Johns Primary School and St Anne's Primary School. The orchestra was comprised of EA music tutors and local artists, some of whom are also parents of children in the school.
Choreographed by Carie Logue-Houston and Mr Paddy Nash, local fil-maker, this magical piece was our first opportunity to unlock creativity after a challenging period of lockdown and what a way to celebrate in a wonderful outdoor venue, The Playtrail amphitheatre, on the doorstep of our school.
Many thanks to Derry and Donegal County Councils' Colmcille 1500 project for funding this event.
NEW SCHOOL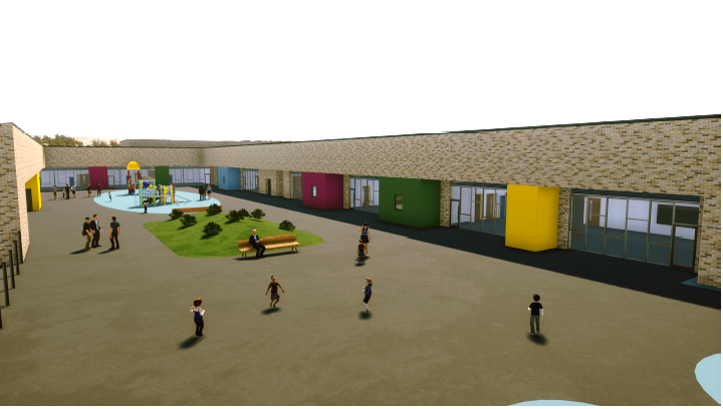 Welcome from Mr McFeeters
Welcome to Ardnashee School and College, a makaton friendly school! We provide a creative and innovative learning environment where pupils are nurtured and supported to achieve their full potential. We are committed to providing a curriculum that puts creativity at the heart of learning. The staff at Ardnashee School and College work collaboratively with parents, therapists and allied services as well as third party providers in the community to develop personalised learning plans that reflect the needs of pupils as individuals. Ardnashee provides education for pupils age 3 – 19. We are very proud of our pupils and we are excited to be planning for the new school premises. Enjoy your tour of our website! Mr R. Mc Feeters, Acting Principal.
Ardnashee School, 15 - 17 Racecourse Road Derry/Londonderry N. Ireland BT48 7RE | Email: info@asc.lderry.ni.sch.uk
Lower Campus T: +44 (0)28 7126 3270 | F: +44 (0)28 7126 4017 | Upper Campus T: +44 (0)28 7135 1266 | F: +44 (0)28 7135 1125