ASC TRIBE: THIS IS US
Tribe: The Musical Trailer
Ardnashee School and College Facebook
Welcome to School 2022/2023 Information For Parents/Carers
We are excited to welcome all our current and new pupils to Ardnashee from 1st September OR from their first day of induction which commence 30th August (children will have different days as arranged with class team for home visits and/or class based inductions). This time is precious and allows our team to get a thorough understanding of learners needs and preparation for transitioning into a new environment.
Health and Safety
With an increase in pupil numbers I wish to emphasise site safety around the car park. The site has been updated with additional class bases and play areas over the summer to accommodate an increase in pupils to ASC. Our gates will close as always from 9:30am and anyone entering or leaving site after this time are asked to close the gates on exit to support us with site safety or park at the front of the playtrail area to enter the site.
Ardnashee School day:
P1 - P2: 9am -1:45pm (Induction times will vary for some age groups/new pupils in SEPT)
P3 to Post 16: 9am - 3:00pm
*Nursery: Times are set as morn/afternoon sessions after a period of induction.
Please be aware that our school doors open from 8:45am and staff members will meet and greet pupils to enter. Pupils should not enter the school building before 8:45am for health and safety reasons and should not enter without a member of staff.
Communication
Staff are beginning to connect with our families through seesaw. During the school year phonecalls to teachers/ key stage leaders should take place after 3pm to avoid disrupting the pupils learning time. You may however leave a message on seesaw or with the office team and the teacher will pick this up after 3pm. Please do not ask staff to connect you to the class team during the set teaching hours as can be disruptive for the pupils.
Transport
Transport is managed by the EA. If you have any questions please contact EA transport team directly.
We wish to thank you for your ongoing support as we prepare to welcome our 400+ learners to Ardnashee this week!
Mr Raymond McFeeters
Principal
NEW SCHOOL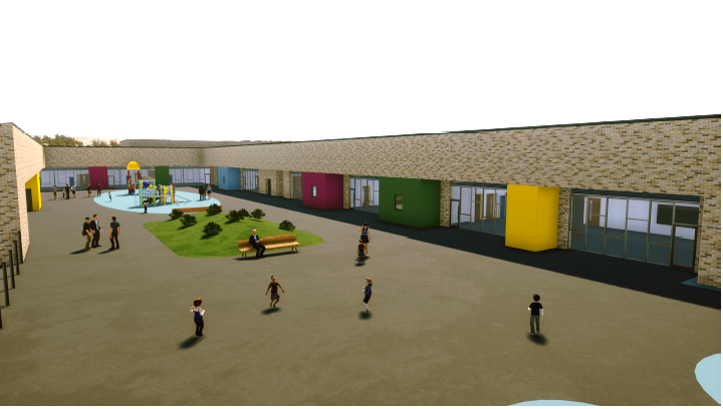 Across The Waves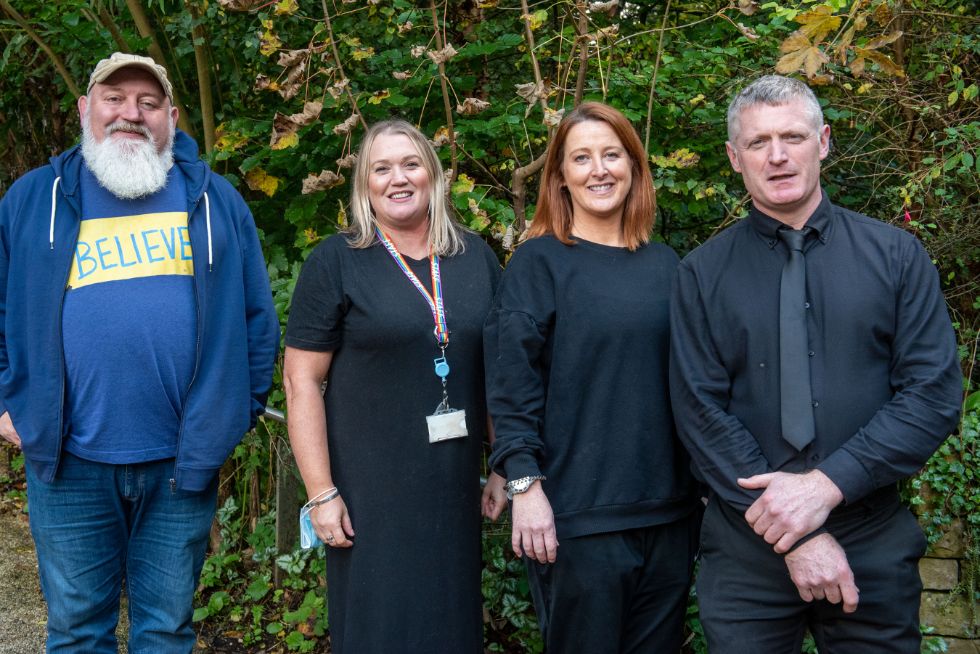 Performers form Ardnashee School and college brought live music, digital drama and dance to celebrate the legacy of Colmcille. 'Across the Waves', written and produced by the schools EA music tutor Paul Cutliffe, told the story of Colmcille' s journey form Derry to Toraigh Island and was filled with lots of local humour and original music. The cast included students from ASC alongside singers and musicians from St. Cecilia's College, St. Patricks and St. Brigid's College, Thornhill College, St. Patricks Primary School. St. Johns Primary School and St Anne's Primary School. The orchestra was comprised of EA music tutors and local artists, some of whom are also parents of children in the school.
Choreographed by Carie Logue-Houston and Mr Paddy Nash, local fil-maker, this magical piece was our first opportunity to unlock creativity after a challenging period of lockdown and what a way to celebrate in a wonderful outdoor venue, The Playtrail amphitheatre, on the doorstep of our school.
Many thanks to Derry and Donegal County Councils' Colmcille 1500 project for funding this event.
Welcome from Mr McFeeters
Welcome to Ardnashee School and College, a makaton friendly school! We provide a creative and innovative learning environment where pupils are nurtured and supported to achieve their full potential. We are committed to providing a curriculum that puts creativity at the heart of learning. The staff at Ardnashee School and College work collaboratively with parents, therapists and allied services as well as third party providers in the community to develop personalised learning plans that reflect the needs of pupils as individuals. Ardnashee provides education for pupils age 3 – 19. We are very proud of our pupils and we are excited to be planning for the new school premises. Enjoy your tour of our website! Mr R. Mc Feeters, Acting Principal.
Upcoming Events...
Monday, 30th October 2023
SCHOOL CLOSED - Halloween Break
Tuesday, 31st October 2023
SCHOOL CLOSED - Halloween Break
Ardnashee School, 15 - 17 Racecourse Road Derry/Londonderry N. Ireland BT48 7RE | Email: info@asc.lderry.ni.sch.uk
Lower Campus T: +44 (0)28 7126 3270 | F: +44 (0)28 7126 4017 | Upper Campus T: +44 (0)28 7135 1266 | F: +44 (0)28 7135 1125