Important Message from Speech and Language Therapy Department
RE: Speech and Language Therapy Provision at Ardnashee School and College
Dear Parents/Carers,
We in the speech and language therapy team hope all reading this letter are keeping safe and well during these uncertain times. As you are aware, we are currently going through 'extreme public health circumstances' where the rate of transmission of Covid-19 is at a high, therefore the government have implemented restrictions in order to reduce the rate of transmission in our communities.
The health and safety of all pupils and staff in the Ardnashee community is the number one priority for our team. To reduce transmission, protect and safeguard pupils and staff we are making changes to the way in which we deliver Speech and Language Therapy services.
Sessions, advice, and training will be offered via telephone, as well as virtually via Zoom calls. Urgent appointments for dysphagia (eating, drinking, and swallowing) and communication will be seen face to face when essential.
The speech and language therapy team at the school have put together accessible online videos to support parents and staff. These videos will be as part of your child's specific language and communication targets/programme of care; therefore a password is required. Please contact the speech and language therapy team for further information on these resources.
If you have any concerns or queries regarding your child's communication or swallowing difficulties, please do not hesitate to contact a member of our team at the following telephone numbers:
SLT team Ardnashee: 02871 272872
Upper campus: 02871 351266
Lower campus: 02871 272872
Yours sincerely
Speech and Language Therapy Team @ Ardnashee School and College
Speech Therapy
Our team consists of 4 Speech and Language Therapists and 2 Technical Instructors who are employed by the Western Health and Social Care Trust (WHSCT). The Speech and Language Therapists are all registered members of the Royal College of Speech and Language Therapists (RCSLT) and the Health and Care Professions Council (HCPC). The team also adhere to standards and policies laid down by the Western Trust (WHSCT).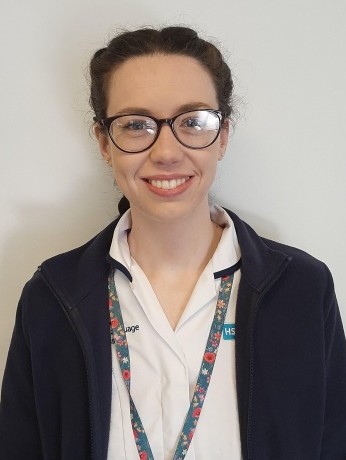 Natalie Hegarty
Speech and Language Therapist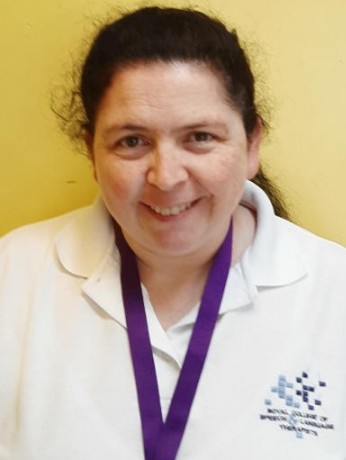 Alison McCann
Speech and Language Therapist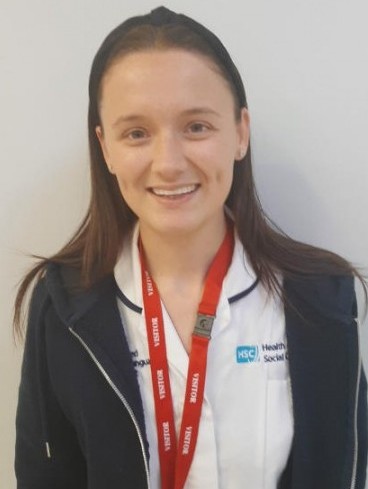 Laura Rabbett
Speech and Language Therapist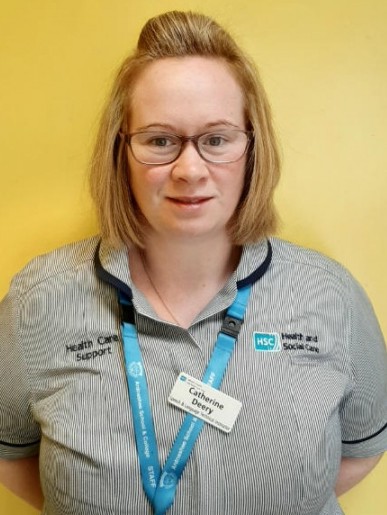 Catherine Deery
Our role:
We work in partnership with parents, education staff and multi-disciplinary team members to identify the most effective way to support each child's communication.
We provide advice, intervention, training and support as appropriate for each individual child and family at the right time.
We offer specialised assessment, intervention and training to parents and school staff for children with eating and drinking difficulties.
Our service in Ardnashee:
We offer a 3 tier model of support/training to families and school staff.
Universal support/training is available to everyone e.g. whole school training on eating and drinking difficulties, drop in sessions for parents, how to implement and support a communication friendly environment at home and in school.
Targeted support/training is for children currently on our caseload. SLT's will assess a child or young person. They will then devise a therapy plan in consultation with the family and class team and demonstrate this to all concerned. Intervention may then be delivered in class by school staff or at home by family members. This would therefore include e.g. class based language groups, in class training and support and parent meetings.
Individualised Care is for children who require individual specialist intervention from SLT staff. This may include children with speech sound (pronunciation) difficulties, eating and drinking difficulties, children who stammer or who require assessment for communication aids.
Home Support:
We are looking forward to working with you and your child during this school year. Parents are asked to support their child/young person in the following ways:
Attend parent training sessions. It is expected that you will attend training/information sessions to develop your child's communication skills. This may involve strategies that should be used at home or a specific method of communication e.g. PECS (Picture Exchange).
Attend parent meetings. We would encourage parents to attend all parent/ teacher/therapist meetings. You will be required to provide written consent for planned intervention to be carried out that has been agreed by all.
Observe your child's therapy session. Parents are invited to come into school to observe their child's therapy session. This is useful for parents to see their child's progress and to learn how to carry out specific homework tasks.
Homework. Please complete any homework set in the child's therapy book or folder. Parents should also reinforce strategies/practise specific communication approaches outside of the school environment to ensure carryover and generalisation of specific techniques.
Ardnashee School, 15 - 17 Racecourse Road Derry/Londonderry N. Ireland BT48 7RE | Email: info@asc.lderry.ni.sch.uk
Lower Campus T: +44 (0)28 7126 3270 | F: +44 (0)28 7126 4017 | Upper Campus T: +44 (0)28 7135 1266 | F: +44 (0)28 7135 1125